Upgrade Your Living with Innovative Home Elevator Installation in Southampton, NY
Are you planning to add a luxurious and intelligent elevator system to your home? Then you have come to the right place. Custom Renovators of New York can help you upgrade your living with innovative pneumatic vacuum elevator installation. Whether you are remodeling your space or need a safe and stylish elevator for your new residential construction, we have you covered for all your needs.
Residential Elevators for Southampton, NY
As a residential elevator company, we offer a safe, effective, and convenient solution for your home elevator needs. There is no need for wiring, machine rooms, or hoist-ways, as our pneumatic vacuum elevators use air to power itself. Our elevators can even fit into homes where conventional elevators cannot.
As there are three versions of pneumatic vacuum elevators available, our team helps you select the most suitable style for your home. Our home elevator design fits perfectly with your unique requirements and preferences. We ensure to provide secure and efficient home elevator installation quickly and seamlessly.
Why Install a Pneumatic Vacuum Elevator?
Convenient and smart design
Ideal for existing and new home elevator installation
Eco-friendly and low maintenance
Energy-efficient
Operates with air without wiring, machine room or hoist-way
Safe and easy to operate
Get installation in 1 to 3 days
Three different versions are available
Space-saving home elevator design
Get in touch with our team to see how we can install a pneumatic vacuum elevator into your home!
Choose Your Model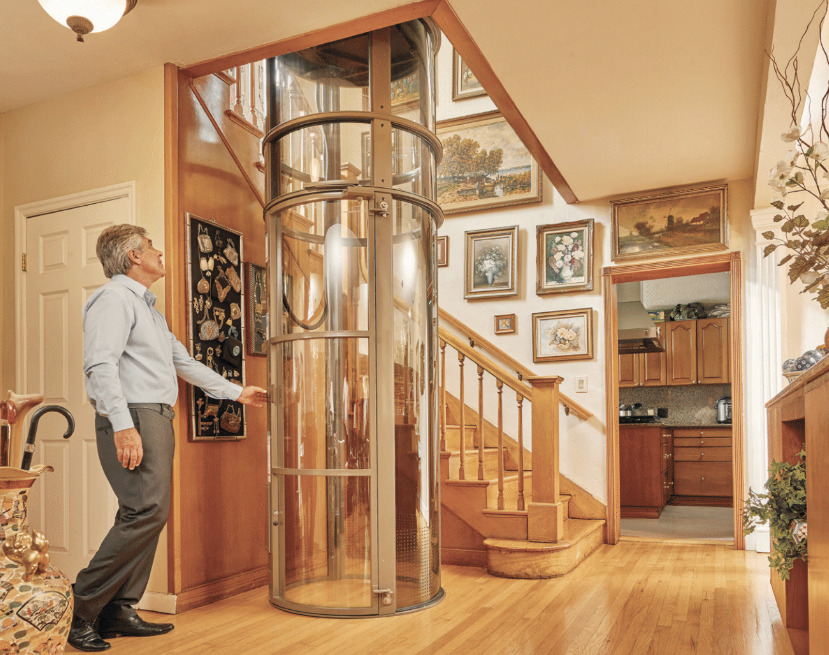 PVE30
Single passenger elevator
350 lbs lift capacity (159 kg)
External cylinder diameter: 30 inches (750 mm)30 ft/min traveling speed
Aluminum & polycarbonate structure
Automatic interior LED lighting and fan
In-line door openings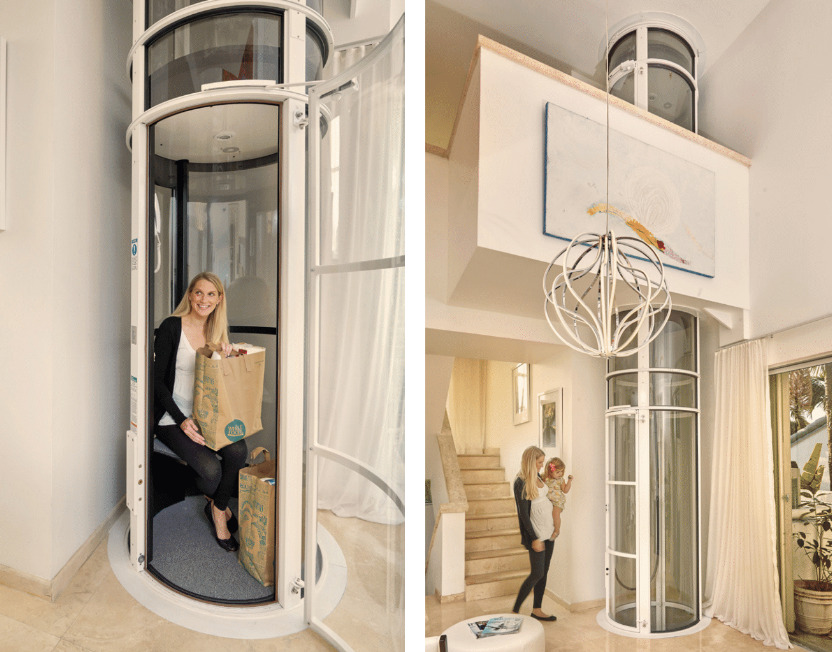 PVE37
Two passenger elevator
450 lbs lift capacity (205 kg)
External cylinder diameter: 37 inches (950 mm)30 ft/min traveling speed
Aluminum & polycarbonate structure
Automatic interior LED lighting and fan
In-line, walk-through and 90° door openings
*Limitations with 90° Door Openings
PVE52
Three passenger elevator
Wheelchair accessible
525 lbs lift capacity (238 kg)
External cylinder diameter: 52 11/16 inches(1,338 mm)
20 ft/min traveling speed
Aluminum & polycarbonate structure
Automatic interior LED lighting and fan
In-line and walk-through door openings