Get Smart, and Custom-Designed Residential Elevators in Roslyn, NY
Do you want to avoid moving up and down the staircase to reach the upper floors of your home? Are you looking for a smart solution to facilitate movement between floors? Custom Renovators NY brings you the premium quality innovative home elevator design to uplift the look of your space while encouraging convenient movement from one floor to another. We are a professional home elevator installation company in Roslyn, NY, with years of residential remodeling and home elevator installation experience.
Install Advanced and Compact Pneumatic Vacuum Elevator
As an established home elevator contractor, we provide you with a safe, luxurious, and practical access solution for your residence. Our customized home elevator design not just offers the convenience of movement between floors of your home but also adds to its resale value.
We provide you with an efficient pneumatic vacuum elevator for your home that can operate without cables, machine rooms, pits, or hoist-ways. This state-of-the-art residential elevator uses air to power itself, leaving little carbon footprint.
Why Choose Our Pneumatic Vacuum Elevator?
Available in PVE30, PVE37, and PVE52
Innovative capsule design
Quick installation in a single or three days depending on the elevator size
Operates using air
Minimal energy consumption
No need for wires, machine room, or pit
Low maintenance, unlike other conventional elevators
Ideal for both existing and new residential constructions
Completely safe, allowing passengers to move out in the event of a power failure without problem
Get in touch with our team to discuss your requirements today!
Choose Your Model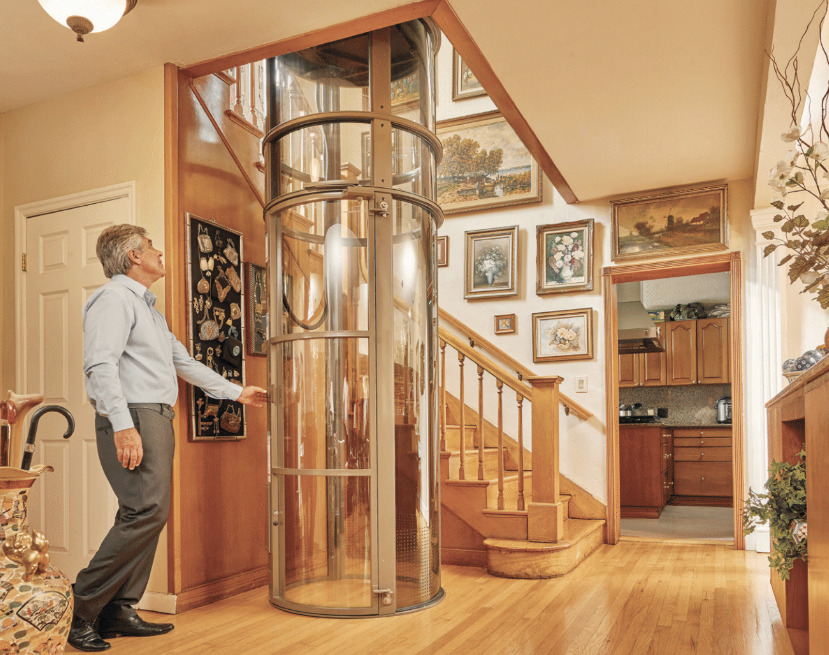 PVE30
Single passenger elevator
350 lbs lift capacity (159 kg)
External cylinder diameter: 30 inches (750 mm)30 ft/min traveling speed
Aluminum & polycarbonate structure
Automatic interior LED lighting and fan
In-line door openings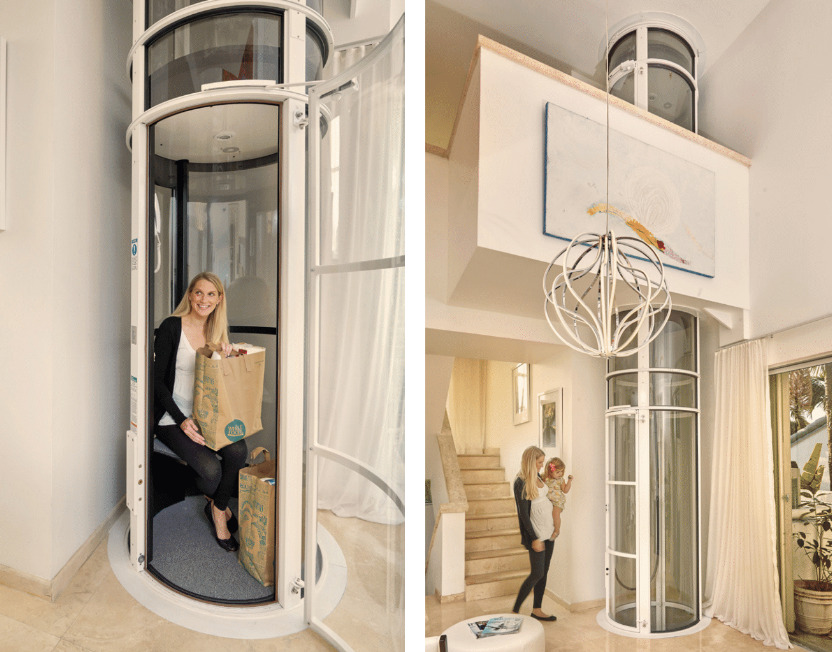 PVE37
Two passenger elevator
450 lbs lift capacity (205 kg)
External cylinder diameter: 37 inches (950 mm)30 ft/min traveling speed
Aluminum & polycarbonate structure
Automatic interior LED lighting and fan
In-line, walk-through and 90° door openings
*Limitations with 90° Door Openings
PVE52
Three passenger elevator
Wheelchair accessible
525 lbs lift capacity (238 kg)
External cylinder diameter: 52 11/16 inches(1,338 mm)
20 ft/min traveling speed
Aluminum & polycarbonate structure
Automatic interior LED lighting and fan
In-line and walk-through door openings