While it may be tempting to consider selling your home and moving into a single level alternative, installing a pneumatic vacuum elevator in your existing home is much simpler and cost effective.
Through the application of fundamental physics and the utilization of attractive materials, PVE has virtually created a transportation vehicle within a bubble.
Due to its minimal footprint, rapid installation and a unique panoramic design, the vacuum elevator goes where other elevators simply cannot. PVE maintains an expanding network of more than 250 authorized dealers worldwide.
Choose Your Model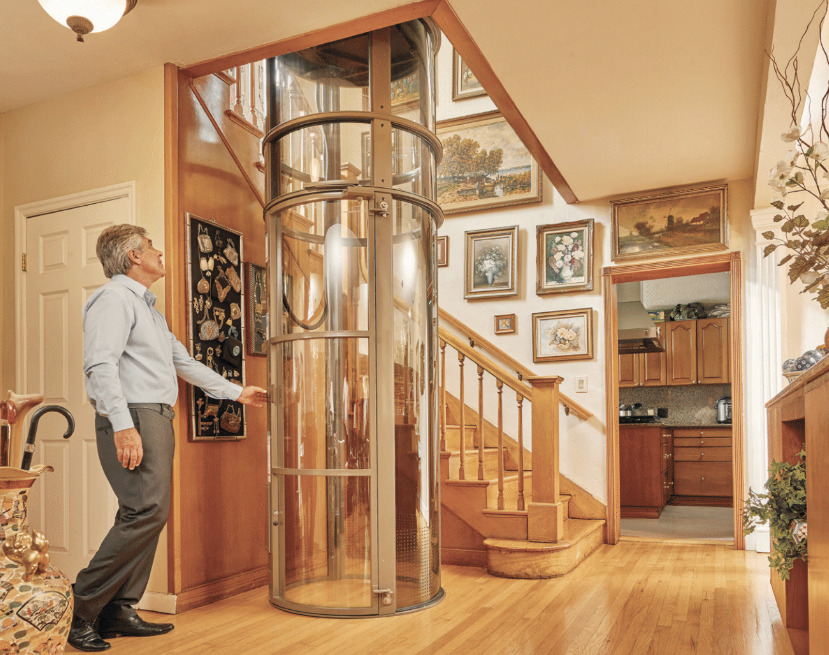 PVE30
Single passenger elevator
350 lbs lift capacity (159 kg)
External cylinder diameter: 30 inches (750 mm)30 ft/min traveling speed
Aluminum & polycarbonate structure
Automatic interior LED lighting and fan
In-line door openings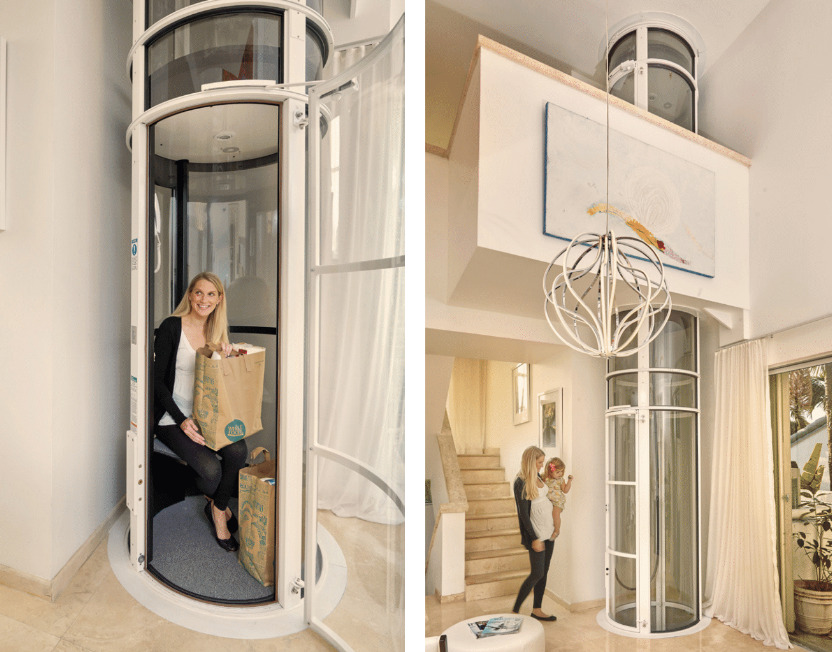 PVE37
Two passenger elevator
450 lbs lift capacity (205 kg)
External cylinder diameter: 37 inches (950 mm)30 ft/min traveling speed
Aluminum & polycarbonate structure
Automatic interior LED lighting and fan
In-line, walk-through and 90° door openings
*Limitations with 90° Door Openings
PVE52
Three passenger elevator
Wheelchair accessible
525 lbs lift capacity (238 kg)
External cylinder diameter: 52 11/16 inches(1,338 mm)
20 ft/min traveling speed
Aluminum & polycarbonate structure
Automatic interior LED lighting and fan
In-line and walk-through door openings